26.02.2020-25.05.2021
"Miraculous Draught"
St. John the Divine, New York, USA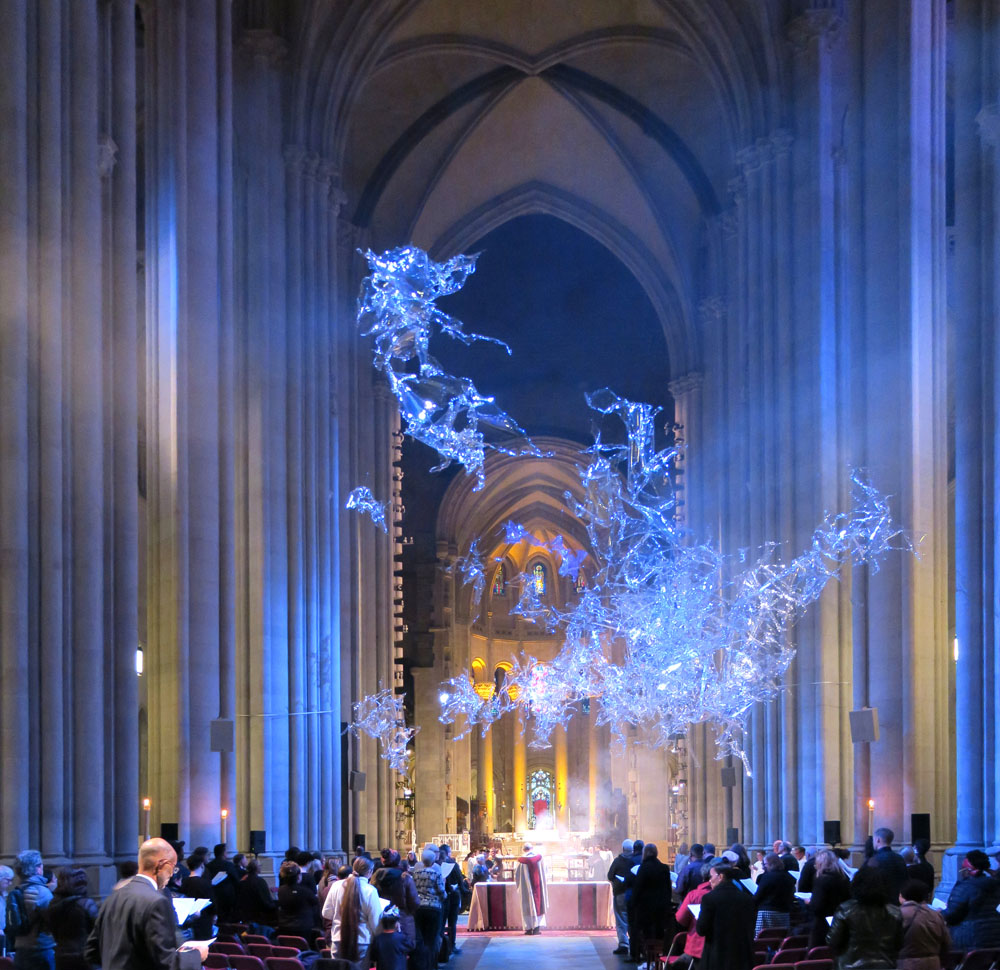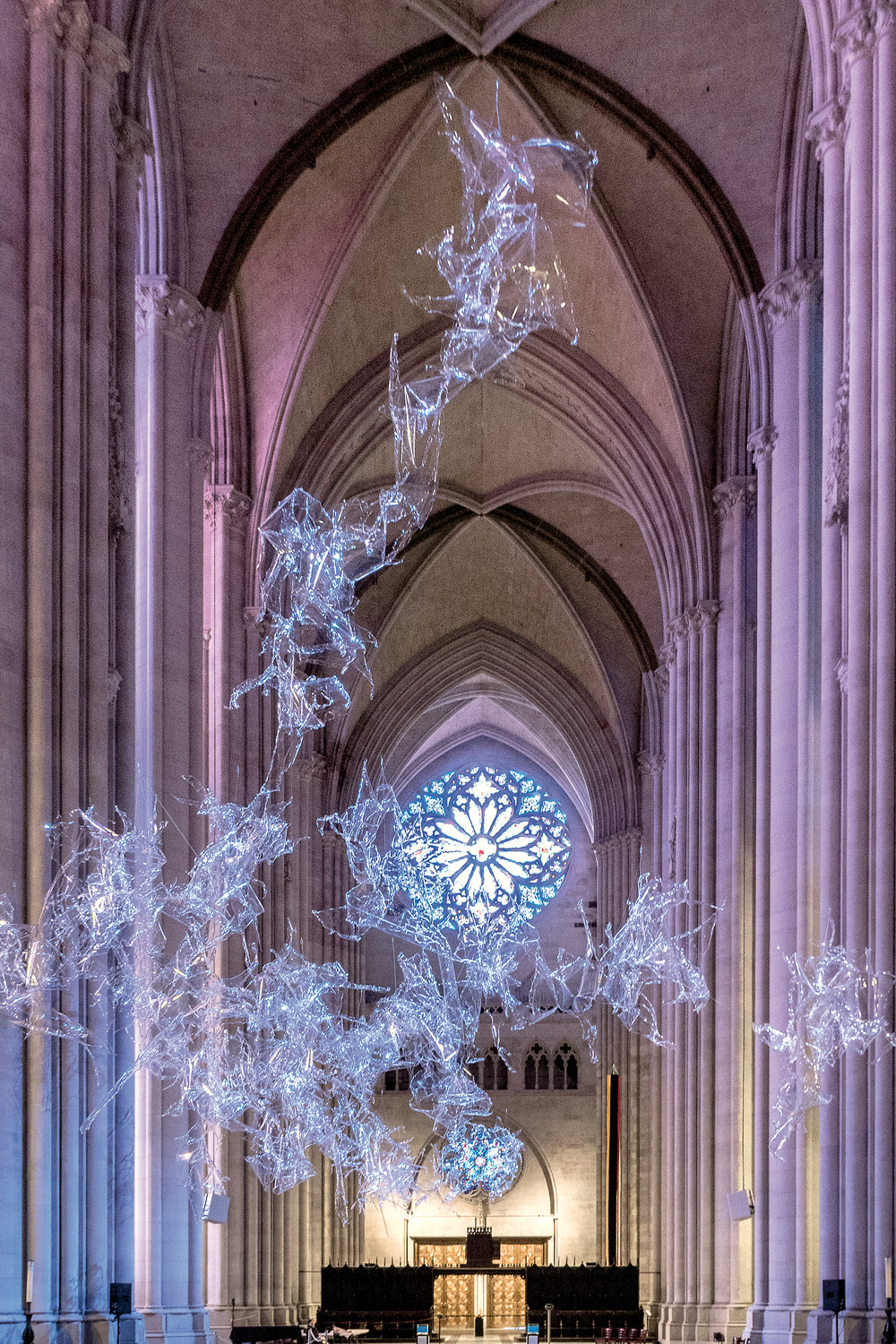 People, as super-social organisms, seem to be condemned to eternal dissatisfaction and searching. Humans are driven to action, no matter how absurd and nonsensical their routine and patterns may be.
In contrast to it our new experiences and insights into the unknown and accidental just temporarily quench this perpetual thirst, shortly allowing us to see clearly hidden contexts and illuminate our minds in pink. In this sense, you may perceive this large scale site-specific installation as a revelation of possible future joy and nameless beauty, as a manifestation of bioethical abolitionism.
Paradise engineering is a main vision and an epiphany of new bioethics, which are an integral part of the seemingly unsubstantial installation hanging under the nave of St. John the Divine. The visionary process of creation appears to us as something real, but almost herculean and beyond any nature, as an adventurous development of our mind and imagination, which allow us to be predisposed in the supreme state of well-being, to be shortly enchanted.
An assembly of a 153, compounded, almost weightless and ethereal, self-contained as well as opened bioism-sculptures are united to the semblance of a large biofuturistic organism, an unknown creature, which seems to be kept afloat by an inner impulse.
All the 153 individual sculptures as beings possess their own character and diverseness, unique form. Their alterocentric self-organization and complexity, as in a living social entity, bring about cohesion: a prototypical community as higher IT, consisting of singular individuals united with each other and standing in a transforming relation to their environment.
Teleological questions about the purpose of aberrations might be answered with clear certainty – all kind of deviations are the key function of all living matter, our Funktionslust and further eradication of suffering.